Starting a medical billing company offers a steady profession that taps into a recession-proof industry that's growing in demand. With more Americans buying health insurance and medical services constantly in demand whichever way the economy turns, getting into medical billing offers a flexible and lucrative business path that even those with little to no experience can explore.
So, how does one start a medical billing company? ClaimTek provides a comprehensive program and path for those interested in getting started. Here's how to start a medical billing business the right way to maximize the chances of success.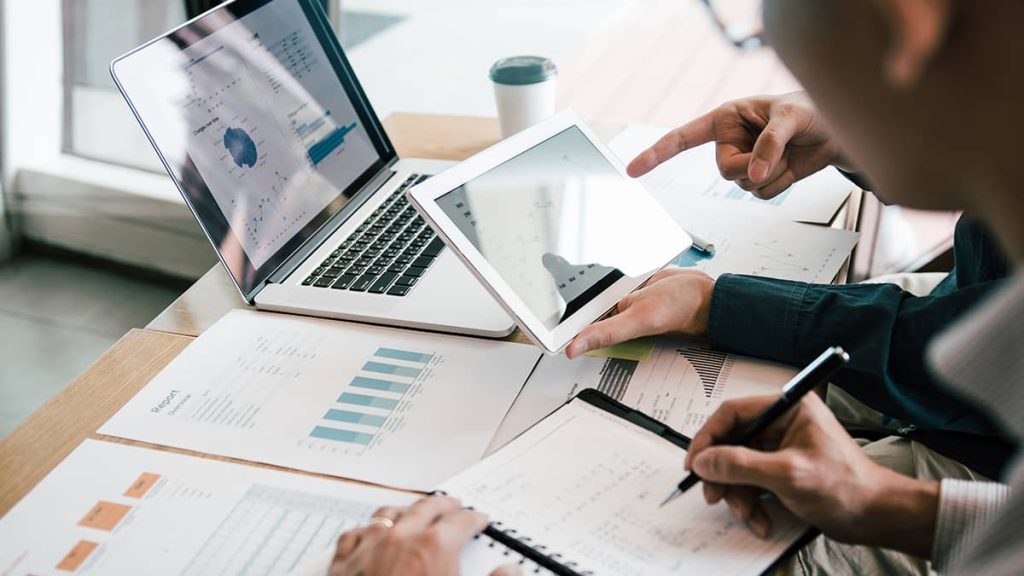 1. JOIN A TRAINING PROGRAM
Even without any experience in the medical field, you can start your own medical billing company if you join the right program. At ClaimTek, we offer three programs that provide comprehensive training materials and a personalized one-on-one medical billing training program. In addition to the training programs, our programs also offer additional assistance to help you hit the ground running with your new startup.
Some of the features you should look for in a training program include:
Versatility. Your program is flexible enough to help you understand the process of medical billing for any medical specialization, including dental. This means that, after you've started your business, you have a wide scope of potential clients as you're not limited to just one specialty.
Sales and marketing options. While your core operations involve medical billing, a good training program offers to train you in sales and marketing to help you with acquisitions and selling your service to potential clients.
Flexibility. When you want to make the most out of your time, working through training programs in your home can be more practical. At ClaimTek, we offer one-on-one training programs that are scheduled around your free time.
Software training. All it takes is knowing the basics of using a computer and its tools. From there, your training program should include a comprehensive guide on how to use professional software for medical billing.
A tried and tested business model. When you learn from experienced individuals with a proven business model, you can expect to be able to produce great results.
2. CREATE A BUSINESS PLAN
Having a business plan not only establishes your operations and plans, but it also helps you navigate your established groundwork once you decide to expand. Creating your business plan means deciding how your business operates, your target market, and how you generate revenue. Some factors you should consider include:
Are you running a one-person business, have business partners, or will you need to hire other medical billers?
Will you be working from home, or do you need an office for all your employees?
How many clients do you think you can handle?
What kind of medical service providers will you reach out to?
How will you charge your clients?
Will you need to outsource services for business operations like financing, taxes, marketing and more?
3. ACQUIRE THE BUSINESS TOOLS
Aside from the necessary business licensing you need to run your own business, there are also a number of startup costs you need to consider. If you're starting out on your own, you can do away with the costs of renting office space and operate from the comfort of your home. In fact, with ClaimTek's cloud option for software, you can have remote employees working from their homes when you grow. Another benefit of ClaimTek's business model is you don't have to pay royalties or franchise fees.
You also have to consider the medical billing software costs. ClaimTek doesn't charge monthly provider fees and owns and develops its own software applications. This ensures that those signed up for our programs have access to professional-level software to make their business operations smoother with minimal overhead.
4. CLEARINGHOUSES
You will need to work with claims clearinghouses to do billing with your clients. A clearinghouse acts as a middleman between your business and the insurance company. You can shop around for clearinghouses that service your clients, so this decision can affect the types of clients you can acquire. With ClaimTek, you can work with any clearinghouse, empowering you to work with every provider and specialty in health care. Some factors to consider when shopping around for clearinghouses:
Whether they service your area
If they work with the same insurance companies as your clients do
If they work with your clients' specialties
How their process works, including for claim rejections
Customer reviews from other medical billers
Their fee structure
How easy or difficult it will be to find a different clearinghouse in case you want to change
It's recommended to do your research carefully to make sure you're choosing the right clearinghouse to work with. ClaimTek's on-going training will help you decide which clearinghouse to use for each client you bring on.
5. MARKET YOURSELF
This is where marketing and sales strategies become essential as you find and acquire new clients. ClaimTek offers online marketing tools and client acquisition assistance from our experienced sales support team, but you can also find your own ways to attract medical billing clients. Some recommended strategies you can do on your own:
Finding a niche with high demand. Check for competition in your area and find untapped services and specializations with a strong demand. Having versatile training to handle different types of medical services can widen your scope, but keep in mind that some physicians prefer billers that are well-versed in their specialization. By partnering with ClaimTek, your billing support team will have experience in virtually every niche in health care.
Build your network. On top of traditional online marketing, email marketing, and social media, word of mouth and building relationships with potential clients can help you reach new business.
Create a digital marketing strategy. Making yourself visible online to relevant users can help you reach out to those outside of your network. Create accounts on relevant platforms and invest in marketing strategies that increase your visibility.
Join professional organizations. Being a part of organizations like the Chamber of Commerce or the Better Business Bureau can open doors to opportunities that lead to new clients.
6. EXPAND YOUR BUSINESS
Once you've established your business and are handling multiple clients, you may start to feel like you've reached a glass ceiling. This is a sign that your business is ready to expand, which means increasing your reach and finding new clients to grow your business.
In this case, review if you have the time and resources to take on more clients on your own, or if you need to expand your company to have more employees and possibly your own office space. Be aware that this may include additional expenses like rent and employee salaries. Check if it's feasible to expand your business along with the added costs. Once you've reached this point, you'll know you've created a lucrative business for yourself.
Alternatively, you can go directly to the source and ask your potential customers yourself. Some ways to do this are through:
LET CLAIMTEK SYSTEMS TEACH YOU HOW TO START A MEDICAL BILLING BUSINESS
Does a profession in medical billing sound like a lucrative and worthwhile career to explore? ClaimTek Systems can help you hit the ground running and build your own business even with little-to-no experience. With a recession-proof sector like the healthcare industry, you can find a significant demand from healthcare providers looking to outsource their billing.
Through our business licensing programs, you can receive personalized one-on-one online training that helps you learn the ropes of starting your own medical billing company. We offer more than just a training program, though; we provide you with the business tools, marketing techniques, and other essentials needed to start a successful business and generate multiple streams of revenue.