After you've completed your training, established your business plan, purchased medical billing software, and researched potential clearinghouses for your prospective clients, you can now operate your own medical billing business. While there's significant demand in the healthcare industry for outsourced services like medical billing, you'll need to put yourself in the spotlight and grow your network to find clients.
Through your efforts and dedication, you can find the right clients valuable to starting a medical business. Here are some tips to put your business out there and find the right medical niche to cater to with your medical billing business.
WAYS TO FIND CLIENTS FOR YOUR MEDICAL BILLING BUSINESS
ClaimTek supports your medical billing company by providing you with support from our sales support team. We can guide you to online lead generation campaigns, online network marketing tools, and we provide client acquisition assistance. However, you're also free to market your medical billing services through your own efforts, and here are some ways to do this effectively.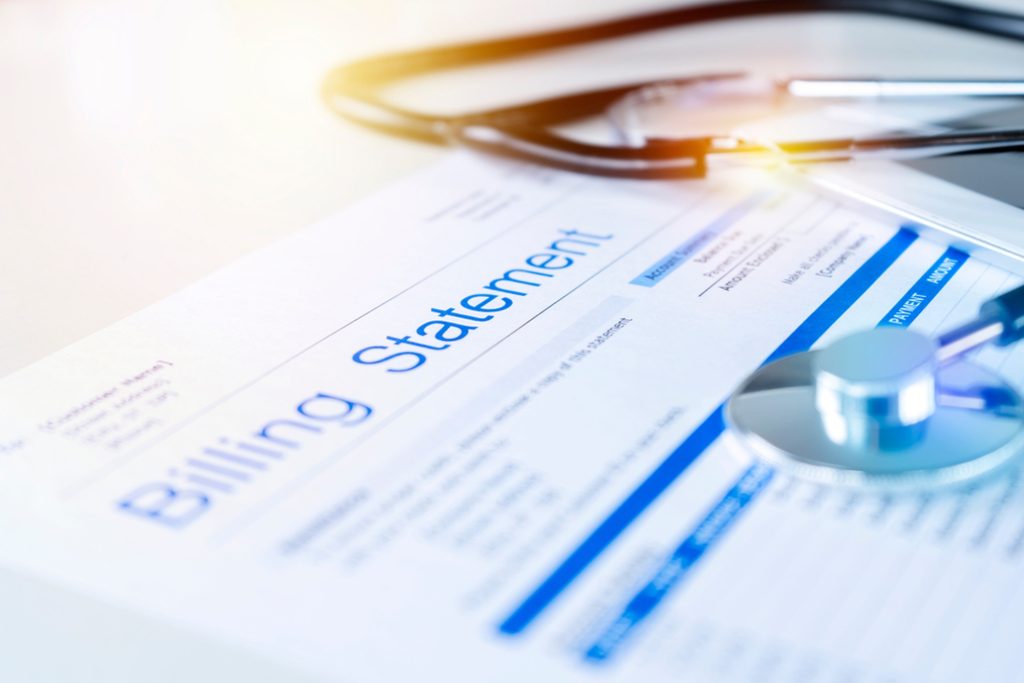 1. FIND YOUR NICHE
ClaimTek has no franchise restrictions or territorial restrictions, so the world is your oyster for finding potential clients. While your versatile resources allow you to cater to all professionals in the healthcare industry, consider focusing on one or a few specialties at first.
Some physicians and other industry professionals prefer to work with a medical billing company that's well-versed in their specialization. Rather than promoting as a jack of all trades, consider building your business's reputation in one niche at a time. Find a lucrative niche with few specialized billers, and you can stand out as a biller in that field.
2. BUILD YOUR NETWORK
Building your network is an effective way to get your business to reach other potential clients. Once you've delivered satisfactory service to one client, you can grow your network by reaching other potential clients in search of a reliable medical billing business. Some of the ways to get your foot in the door and build your network include the following:
Get Referrals: Building rapport and a positive working relationship with your existing clients can motivate them to recommend you to other professionals in their circles.
Ask for Client Reviews and Feedback An online presence like a website, Google My Business listing, or an account on social media platforms like LinkedIn can help make your business more visible. Adding reviews and testimonials from your existing clients can help you stand out from other medical billers.
Attend Networking Opportunities: Build your network through in-person interactions. Attend local events for medical professionals and find opportunities to market yourself. Have professional e-business cards made with a QR code and give them to potential clients.
3. CREATE A DIGITAL MARKETING STRATEGY
Like any business, having an online presence can improve your visibility for potential clients. Many potential clients use search engines to find medical billers, so having a website that appears at the top of your relevant audience's searches can open the door to new opportunities.
In the short-term, ClaimTek will show you how to sign up to receive warm leads with a pay-per-lead model. Techniques like content marketing, pay-per-click campaigns, and organic search engine optimization will take time, but you can see it pay off when you have relevant users reaching out to you online.
4. JOIN PROFESSIONAL ORGANIZATIONS
Joining and being an active member of relevant professional organizations can get you opportunities to find potential clients. For businesses, being a part of the Chamber of Commerce or the Better Business Bureau can have a positive impact on potential clients in search of a reliable medical billing business. Other organizations in the medical industry that you can join include:
5. COLD-CALLING POTENTIAL CLIENTS
Not everyone may enjoy cold calls, but if you do it right, you could find new clients. Some techniques are more effective than others, so following these practices can make cold-calling much more valuable in your networking and marketing efforts:
Do Your Client Research: One way to avoid giving generic sales pitches, which can be off-putting to potential clients, is to research your prospects before calling them. Working with a script is fine, but being able to customize your offers to fit their needs can make your services more enticing.
Don't Start the Conversation With A Sales Pitch Chances are that your prospects may already work with a medical billing company or aren't looking for your services. Rather than a hard sales pitch, start by asking them about their operations and take the time to see what services they need.
Create A Dialogue: Cold calls aren't the time to monologue about your services. If you don't turn your call into a conversation, you're more likely to come off as pushy and aggressive, which can lead to prospects ending the call sooner. Instead, let them talk about their operations and let the conversation lead to you offering your services.
6. SEND NEWSLETTERS TO POTENTIAL CLIENTS
Sending newsletters to your existing and potential clients is an effective way to keep in touch while establishing your expertise in your area. With the medical industry constantly changing, providing informative newsletters are a good way to show you know your clients and the industry, which makes you a reliable medical billing business.
Newsletters can help you build your business' brand and make professionals aware of your business. If you provide meaningful content in your newsletter, they'll look forward to your newsletter. Over time, this can lead to referrals.
7. OBSERVE YOUR COMPETITION
See what your competitors are doing and innovate your services to gain a competitive advantage. Looking at your competitors can help you examine their weaknesses and what they lack, and then you can use that to your advantage by providing what they don't.
For example, other medical billers in your area may not specialize in certain niches, offer as many ancillary practice management services, or allow the practice to keep using their current software. You can stand out by being more flexible and versatile, or even more accessible. Promote your personalized service and dedicated points of contact. Many providers appreciate a family-operated business that is eager to grow.
8. GIVE YOUR EXISTING CLIENTS OUTSTANDING SERVICE
Starting any new business will take work to establish trust with your market. It's a challenge, but with dedication and exemplary service, and with ClaimTek's credibility backing you, your first client can open the doors for referrals, testimonials, and positive feedback that leads to more clients.
While searching for new clients, don't forget to deliver quality services to your existing clients. Retaining existing clients is easier and more cost-effective than finding new ones consistently.
START YOUR MEDICAL BILLING COMPANY WITH CLAIMTEK SYSTEMS
The healthcare industry offers plenty of opportunities for stability and growth potential. Take advantage of the growing demand and find a fulfilling career as a medical biller. With ClaimTek Systems, you can receive the necessary training, tools, and support that set you up for success.
As a medical biller, you get to establish your own success. With flexible schedules, high client acquisition potential, and no franchise restrictions, this may be the lucrative investment you need to generate income at your own pace.
Get in touch ClaimTek Systems to learn more about our comprehensive training programs.