One of the advantages of starting a medical billing company is its flexibility. You'll find that you can control things like your work schedule, operating hours, and where you work. If you're capable of running a one-person office, you might find it unnecessary to rent office space and prefer to work in the comfort of your own home. Even as you scale, employees can work remotely from their home.
How do you operate a work from home medical billing business? With the proper training, tools, and business plan, it's a fairly straightforward process where you take control of your operations. Here's how to become a medical biller at home while maximizing your opportunities.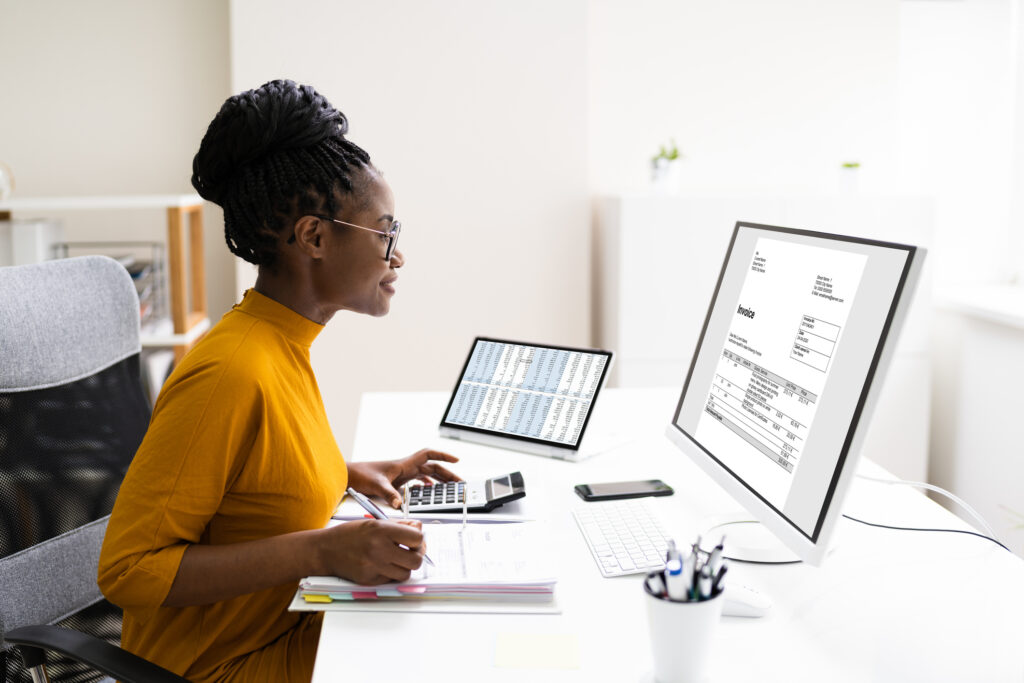 STARTING YOUR MEDICAL BILLING BUSINESS WITH CLAIMTEK SYSTEMS
1. JOIN A CLAIMTEK SYSTEMS TRAINING PROGRAM
Even if you don't have experience in the healthcare industry, ClaimTek's training program is designed to set you up for success. How we can help you start a medical billing business from home can be narrowed down to three steps.
1. Join our team. We provide comprehensive one-on-one training online, meaning the road to your medical billing business starts from the comfort of your home. Sign up for any of our three programs and work with your professional personal trainer to help you learn the fundamentals of your new medical billing business.
2. Gear up. Following training, we'll give you all the tools you need to enter the market. This includes medical billing software, marketing and sales tools, and more. Your trainer will get down to the operational side of running your medical billing company to help you form the next steps.
3. We join your team. Even when you hit the ground running, you'll excel knowing that you have ClaimTek Systems' supportive team behind you. We provide our support through consultations, client acquisition assistance, and technical support.
Compared to other careers that provide remote options, running operations for medical billing from home provides you with several key benefits. This includes the following:
Versatile skills in the healthcare industry The skills you learn during your training program are compatible with any medical and dental specialization. Whether you take in a wide scope of clients or focus your efforts on a specific field is up to you.
Recession-proof industry Unlike other remote revenue generation opportunities, a career path in the healthcare industry provides strong and stable income. With some specializations always in demand, the risks of recessions and economic effects are significantly lower.
Flexibility As your own boss, you get to choose your operating hours and schedule. Medical billing can be done anytime, 24/7. Just make sure you have a stable internet connection, and you can work anywhere in the world on your own hours.
No franchise restrictions Unlike other investment opportunities that come with royalties and monthly fees, working with ClaimTek has no restrictions. Whether you cater to near or far medical practices is up to you and your own client acquisition efforts.
2. DO YOUR RESEARCH
Before you can start your operations at home, you need to form a business plan. Aside from developing how, when, and where you operate, you also have to consider how your medical billing business would be a profitable one. This means deciding factors like your target specialization, your revenue goals, and the other aspects of running your business. Ask yourself these questions:
If you're operating on your own, what will your pricing strategy look like to achieve your revenue goals? Is this competitive compared to your competitors' pricing? And if you need to hire or work with other medical billers, will they also work remotely from their own home?
How many clients can you feasibly handle on your own?
Should you be a jack-of-all-trades medical biller, or do you want to gain an advantage in a certain specialization? Which specialization is lucrative with less competition?
Who will handle the other auxiliary aspects of your business? Can you do this on your own, or will you need to outsource?
3. FAMILIARIZE YOURSELF WITH MEDICAL BILLING SOFTWARE
Once you've undergone comprehensive medical billing training with ClaimTek Systems, you will have the skills and knowledge necessary to run a medical billing service for your clients. The software suite you have and the technical support you receive can depend on the program you signed up for, although they all have the necessary building blocks. You also have the advantage of not having to pay monthly software fees per provider, royalties, or franchise fees.
Otherwise, if you've chosen to start a work from home medical billing business on your own, you may need to face the time, costs, and learning curve necessary to understand medical billing. Not all medical billing software may have a lifetime subscription, however, so keep in mind that this could be one of your most significant expenses.
4. PARTNER WITH A CLEARINGHOUSE
Medical billers generally work with two parties: medical professionals like physicians who require billing services and insurance companies that provide medical coverage. However, to work with insurance companies, it's best to partner with a clearinghouse that acts as a middleman between billers and insurance companies.
After getting training from ClaimTek, you can work with any clearinghouse. However, who you work with can affect the specialization and providers you can cater to, so consider these factors when browsing for clearinghouse partners:
Their service areas
If the insurance companies they work with align with the ones your clients work with
The medical specialties you cater to
Their process for approving and rejecting insurance claims
Their policies and how their processes can affect you and your clients' operations
Keep in mind that with ClaimTek, you can use a different clearinghouse with each client if necessary.
5. CREATE YOUR HOME OFFICE
Now that you've set up the fundamentals of your work from home medical billing operations, you can start establishing your business. If you want to reduce operating expenses, you could opt to work from home instead of renting office space.
This is easy if you're working on your own. However, if you're working with other medical billers or outsourcing auxiliary operating tasks, you'll need to find ways to collaborate with your team. Operating your billing software on ClaimTek's Cloud or even creating your own cloud can be viable solutions in this scenario.
6. ACQUIRE YOUR CLIENTS
Being a medical biller at home is possible, especially if you have a knack for acquiring clients and keeping them satisfied with your services. These are some tips to ensure the success of your operations:
Specialize in certain fields. While you can cater to all healthcare specialties, specializing in one several medical or dental fields can give you an advantage. Many professionals prefer to work with billers specializing in their field to avoid miscommunication.
Network your business Medical billers can typically rely on their satisfied clients to spread the word about their business. Taking steps to put your business in the spotlight can give you leads to new clients.
Keep your existing clients satisfiedWhile acquiring new clients is always important, keep in mind that it's easier and more cost-effective to keep existing clients than to find new ones. Make sure your operations match the expectations of your clients.
Know when to expand Once you've reached the maximum number of clients you can take, try to maintain your existing pool to see if you can manage on your own. If you see a greater demand for your services, consider expanding to hire more medical billers. From there, you can decide if you want to continue working from home or expand your business to its own location.
START A FULFILLING BUSINESS OF MEDICAL BILLING AT HOME WITH CLAIMTEK SYSTEMS
Medical billing can be a lucrative profession to explore – all within the comfort of your home and at your own pace. If you have the basic computer skills, willingness to learn, and the drive to work a minimum number of hours every week, this could be the profession for you.
Maximize your income potential in a growing industry that offers plenty of opportunities. Get in touch with ClaimTek Systems today.