Healthcare providers deserve recognition for their hard work and dedication to providing the best possible care for their patients. However, it's also worth noting that behind every medical procedure, visit, hospital stay, or any other service, a medical biller also works diligently to ensure these details are documented and tracked correctly – and that physicians and hospitals are reimbursed properly.
Medical billing is a rewarding job that allows you to positively impact the healthcare industry in a flexible, remote role. Besides these benefits, are medical billing businesses profitable? What is the profit potential in this field, and how do you get started?
If you are interested in starting a career as a medical biller or opening your own medical billing business, we answer these questions and more in the following sections.
WHAT IS MEDICAL BILLING, AND WHAT DOES A MEDICAL BILLER DO?
Medical billing generally refers to the process of collecting payments for healthcare providers. It can include the following day-to-day responsibilities:
Adding coded information into invoices
Submitting claims with health insurance providers and sending patient statements
Collecting and following up on payments
Physicians often have their hands full caring for their patients, so they need help with administrative tasks like preparing billing data and invoices and collecting payments. However, most hospitals, clinics, and physician groups need more infrastructure and trained staff to handle these processes cost-effectively. With the rising healthcare costs and potential declines in profits from denials and billing issues, medical billing companies are in demand more than ever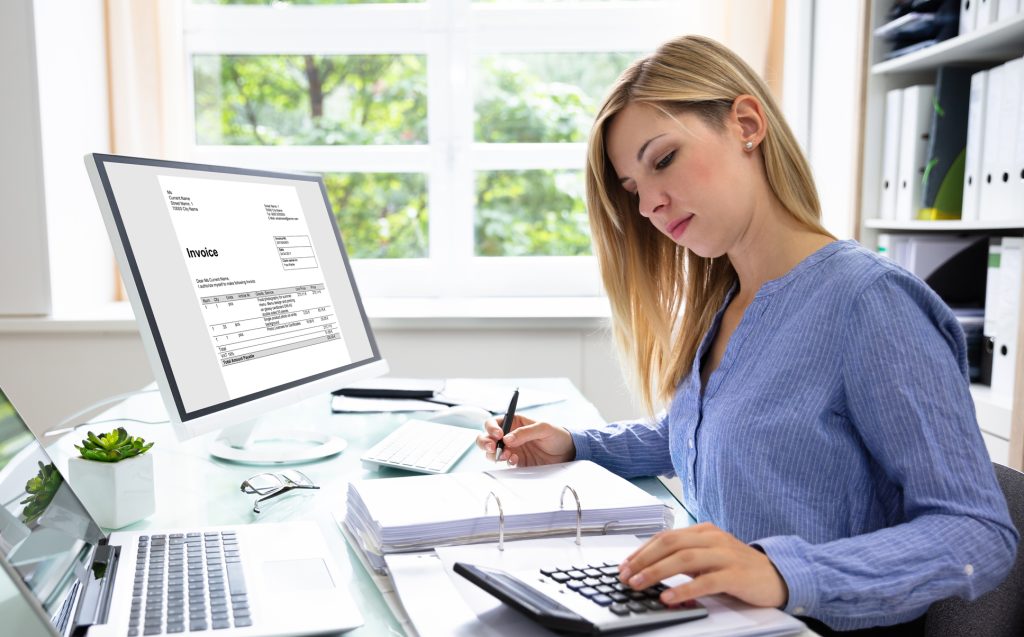 KEY FACTORS DRIVING THE NEED FOR MEDICAL BILLING SERVICES
According to the Bureau of Labor and Statistics (BLS), 29,000 new medical billing and coding jobs are expected to open in the next eight years. These jobs are also poised to grow 8 percent through 2029 – double the average job growth in the U.S.
Improving healthcare administrative processes is one of the key drivers for this growing demand for medical billers. This is especially true with the increasing push and rigorous regulations over digital record-keeping. Hospitals and physician groups turn to medical billing businesses to manage their insurance & patient billing, collections, coding, payment posting, follow-up, denial management, and other critical processes more efficiently.
It's also worth noting that the American population is growing old. Figures from the U.S. Census Bureau show that, by 2030, more than 1 in 5 people will be of retirement age. Health problems facing older adults are evolving as well.
With a growing percentage of the population facing complex health challenges, medical visits will also grow in number. This ultimately leads to more medical professionals rendering services – and more certified billers needed to ensure these professionals are properly reimbursed.
ARE MEDICAL BILLING BUSINESSES PROFITABLE?
According to the Medical Billing Outsourcing Market analysis report, the global medical billing outsourcing market valued at around $11.1 billion in 2021 is predicted to reach almost $55.6 billion by 2032. And with its value projected to increase at a compound annual growth rate of around 16 percent, now is the best time to enter the field.
Reports by the BLS show that the median annual wage for medical records specialists, including medical billers, was $46,660 in May 2021($22.43 per hour). Their income potential also continues to grow as they earn more certifications. According to the 2022 Salary Survey by the American Academy of Professional Coders, certified medical records specialists average $56,290 every year. Those with two AAPC credentials earn an average of $66,198 annually.
This leads us to the question: is a medical billing business profitable? If you're interested in starting your own company, taking the entrepreneurship route can maximize your earning potential. Owner-operators earn an average of $150k – $250k yearly over the first three years. Business owners who manage a small team of around 5 members can earn up to $500k per year after a few years in operation.
You can find more income projections for medical billing services here to help you explore this opportunity.
OTHER BENEFITS OF STARTING A MEDICAL BILLING CAREER
Besides the exciting earning potential, starting your own medical billing company lets you enjoy these benefits:
SET YOUR MEDICAL BILLING COMPANY FOR SUCCESS WITH SOLID TRAINING AND SUPPORT
Now is an excellent time to consider a career in medical billing. With the American healthcare system modernizing and a large percentage of the population growing older, the demand for professionals who can correctly process data will only continue to grow.
But is a medical billing business profitable? There is indeed a high earning potential in this field, but it also helps to remember that offering the most efficient services is critical to succeeding as a medical biller.
ClaimTek is here to make your journey toward starting a flourishing medical billing venture easy.
Our comprehensive training is split into three stages to not only train you on using medical billing software but also guide you with making effective presentations and managing daily operations. Since no one can learn all the essential aspects of medical billing at once, we'll be with you through these stages and provide ongoing consulting support.
Contact us today to learn more about our training, range of state-of-the-art software, and world-class support. We're excited to help you enter the market with solid training and support as your foundation.