WHY IS MEDICAL BILLING BUSINESS A GOOD IDEA FOR ENTREPRENEURS?
First, the healthcare industry is growing rapidly. According to a report by McKinsey, the U.S.'s health expenditure is forecasted to increase by 7.1 percent from 2022 to 2027. This helps make starting a business in healthcare an ideal option for entrepreneurs looking for stability and profitability.
It's also a good option for those who want to be involved in the medical field and provide value to patients without having to deal with the challenges of working in a hospital or other healthcare facility. In fact, you can work remotely from your home office or anywhere with an internet connection.
There is a huge market, with a wide variety of health care specialties and facilities as potential clients. Everything from small private practices to larger multi-specialty clinics, even other facilities such as diagnostic labs, durable medical equipment companies, mental and behavioral health, and much more. Another option as your medical billing business becomes more established and trusted, you can apply to be an approved contractor for the government's many healthcare programs and departments. Government contracts are typically long-term and potentially lucrative. So the answer to the question, "Is medical billing a good business to start?" is a resounding yes.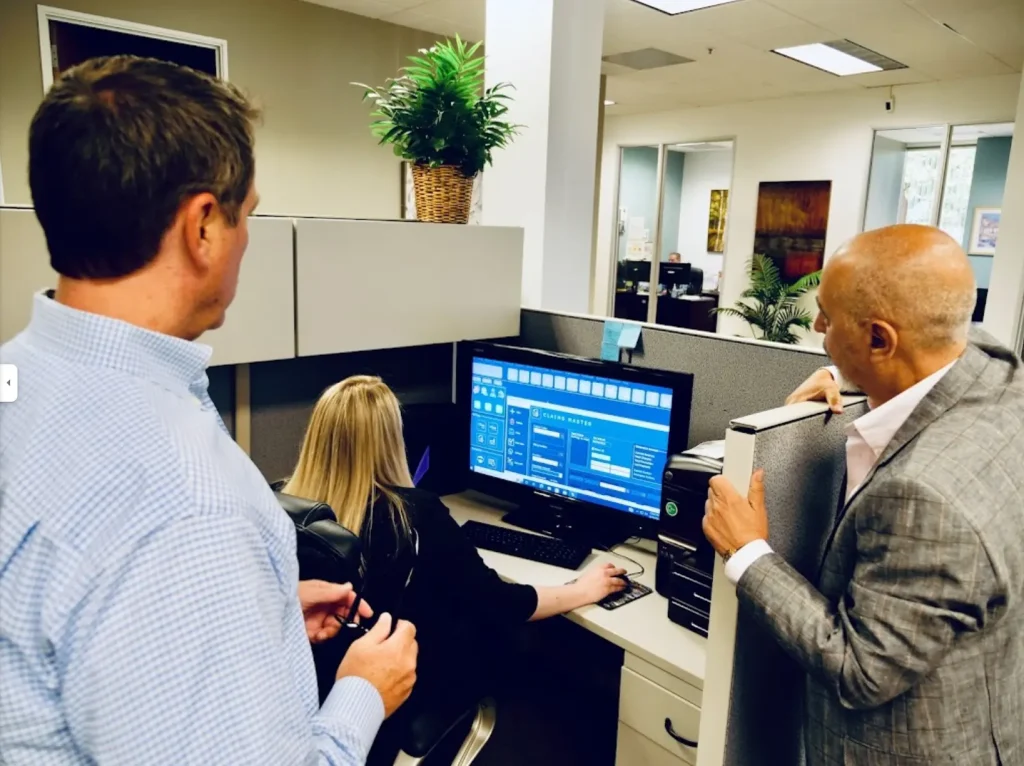 WHAT IS MEDICAL BILLING?
Medical billing and medical coding are often interchanged terms, but they are quite different from each other.
Medical coding involves transforming a patient's healthcare information, such as medical diagnoses, services, procedures and equipment, and turning it into medical alphanumeric codes. There is a unique code for a specific diagnosis, symptoms, laboratory tests, treatments and types of visits. Medical codes are universal among all healthcare professionals and facilities.
Meanwhile, medical billing involves helping ensure that patients and insurers are billed correctly. While this might sound like a simple process, it involves collaboration and communication between patients, healthcare providers and insurance carriers, also called payers. It also requires attention to detail and the ability to work within deadlines.
First, billers review patients' insurance plans to determine their coverage. Then, they collect information about the services the patient received.Next, billers generate claims using a special software or form, ensure their accuracy and send the claims to the payer.
The insurance company then sends back the claim indicating the amount it will cover. The biller will then prepare the patient's bill, factoring in the deductible, copay, the amount paid by the payer to determine if there is any unpaid balance from the patient.
Sometimes, the biller may need to follow up with the payer, reach out to patients for balances due and make corrections to claims.
Medical coding and medical billing both require basic familiarity with computers and the ability to comply with Health Insurance Portability and Accountability Act (HIPAA) rules governing patient privacy. However, while coders need much more in-depth training and certification to ensure high accuracy, medical billers can make do with just familiarity with medical codes. This may sound like a lot to take on, but with ClaimTek's training and support almost anyone can become proficient in a short time.
HOW TO START A MEDICAL BILLING BUSINESS
Being the boss of your own medical billing business is an exciting and potentially rewarding endeavor. The following are some of the steps to follow on your journey.
RESEARCH THE MARKET
Market research can seem like a long and tedious process, but it's incredibly helpful. With it, you can determine:
The high demand for medical billing services
How many doctors and healthcare facilities are in your area who are likely to be interested in your services, in addition to other locations across the U.S.
Where these doctors and healthcare facilities are located
How many other medical billing companies and professionals are in your planned service area
How much your potential clients are willing to pay
You can do market research by using existing online data sources. For instance, you can go to the U.S. Bureau of Labor Statistics website for data on income and the United States Census Bureau's USA Trade® Online website for demographic information.
Alternatively, you can go directly to the source and ask your potential customers yourself. Some ways to do this are through:
Website questionnaires
Email surveys
Focus groups
Keep in mind that even if you find that there are other medical billing companies in your area, that doesn't mean you should give up on your planned business. Instead, market research can help you find a competitive differentiator that sets your medical billing business apart, such as speed of service, low rates and personalized support.
GET TRAINING
As the owner of a startup medical billing company, you'll likely do all the work yourself at first, unlike larger, more established firms. For this reason, you'll need to get training.
Many colleges and training organizations offer medical billing training. The duration of the training program ranges from nine to 18 months, depending on the program , and mainly focus on getting an hourly or salary job as a biller. Be sure to do your research before signing up for a course. Ideally, the training program you choose should be legitimate and accredited by a professional organization. The course you choose should cover certain subjects that are likely to come up in your line of work.
For more flexibility, you can opt for online training. This way, you can fit sessions into your daily schedule without compromising the amount of time you spend at work, with loved ones or performing other responsibilities.
CHOOSE A BUSINESS ENTITY
One of the most important decisions you'll need to make when you start a medical billing company is determining the kind of business entity it's going to be. It affects your taxes and your personal liability. Some common types used by startups and small companies are:
Sole Proprietorship
Limited Liability Company (LLC)
Partnership
Corporation
A tax professional will help you choose the right one for your business.
REGISTER YOUR BUSINESS
You should register your company with the secretary of state before you start operating as a business. How much it costs depends on where you live. Fortunately, the process itself is straightforward – you only need to fill out some online forms.
Afterward, you'll need to apply for an employer identification number (EIN) through the IRS website. This nine-digit number helps the IRS identify your company as a registered business and is required when the time comes to file and pay taxes.
CALCULATE YOUR STARTUP COSTS
Running your medical billing business from home and starting by doing the billing yourself helps you save on costs like operating expenses, salaries for additional staff and office rent. However, it does require investing in equipment and software.
One of your most important investments is your billing software. Prices range depending on the provider, the number of employees in the company and the software's features. Keep in mind that billing software is often charged on a subscription basis and is not a one-time expense.
Some other things you need are:
An up-to-date computer that can run your billing software
The software you may need for things other than medical billing-related tasks, like accounting software
A printer
A fax machine
A reliable Internet connection
A phone line
Backup hard drives
I.T. support
You'll also need office furniture, supplies and marketing materials to get the word out to your potential clients.
AN EASIER WAY TO START A MEDICAL BILLING BUSINESS
ClaimTek Systems offers entrepreneurs and professionals eager to embark on an exciting new career with the skills and tools they need to start a medical billing business. Because entering this field can feel overwhelming, ClaimTek has created an all-in-one solution that includes state-of-the-art medical billing software, training and personal support, a marketing plan with professional tools and resources, and much more. ClaimTek's turn-key business programs include virtually everything needed to start and grow a successful billing business, so the only ingredients left are your time and effort to follow a proven plan.
To learn more, reach out to ClaimTek Systems today.